Trust: Today's critical, learnable competency.
The Trust Crisis is real. For reference, the 2018 Edelman Trust Barometer reveals that Trust has suffered the largest-ever-recorded drop in the survey's history among the general population.
So what do leaders do in the context of Trust Crisis?
For business, today's global marketplace puts a premium on true collaboration, teaming, relationships, partnering, and all these interdependencies require Trust. Partnerships based on Trust outperform partnerships based on contracts. Compliance does not foster innovation, Trust does!
Trust is built from the inside out. Whatever Trust we are able to create in our organizations or in the marketplace is a result of the credibility we first create in ourselves, in our relationships, in our organizations, in our markets, and in society.
In issue after issue, the data is clear: high-trust organizations outperform low-trust organizations. Total return to shareholders in high-trust organizations is almost three times higher than the return in low-trust organizations. So we assert that Trust is a key competency of all organizations.
Trust is the one thing that affects everything else you're doing. It's a performance multiplier which takes your trajectory upwards, for every activity you engage in, from strategy to execution.
Unfortunately, the climate we are in now is hurting this Trust. The distrust we see all around is suspicion, a response to the corporate scandals and vicious downward cycles of cynicism. Executives need to understand the economic benefits of this Trust dividend, especially when the behavior is real, not artificially or superficially created as PR to manipulate Trust.
Leaders must lead in creating Trust and the job of the leader is to go first. Someone needs to go first, and that's what leaders do - leaders go first.
OUR SOLUTION
"Leading at the Speed of Trust 3.0" is one of the most effective approach to build a High-Trust Culture and a Trusted Brand. This solution helps leaders understand how Trust works, how to measure it, how to establish it, grow it, extend it, and sustain it – with all stakeholders to successfully execute a business strategy.
The scientific and practical features of "The Speed of Trust" solution are the key to make this training program become the optimal solution for leaders, especially in the context of Trust crisis. This powerful solution has been widely applied in more than 160 countries in the world.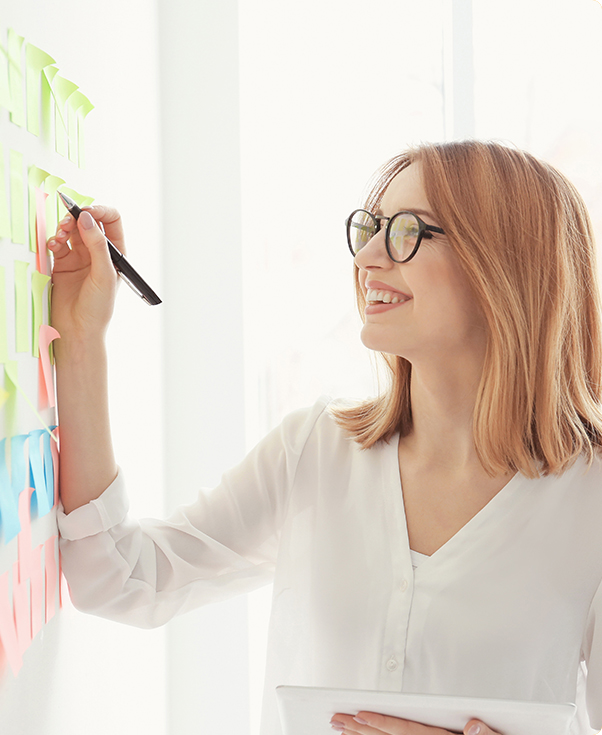 The unique points
A unique tQ™ Assessment Report helps participant measure how others perceive their trustworthiness.
Remarkable workshop content based on the Best Seller Book from Steven M. R. Covey: "Speed of Trust".
Powerful tool-set includes a rich guidebook, electronic tools, reference cards which encourage leaders to forge the path to a new culture of trust and make action plans to build Trust with all key stakeholders.
Proven successful results from several clients in different industries such as Retails, Manufacturing, Financial Services, Technology and Banking.
The case for trust
Quantify the specific "Trust Taxes" that are affecting their current projects and initiatives.
Identify the behaviors that slow speed and increase costs in their work environment.
Learn the three dimensions of creating trust.
Create a customized plan to close the trust gaps that are impacting their team.
Self trust
The principle of credibility
Take responsibility for increasing their own personal credibility, and model trust through character and competence

Clarify the specifc reasons they can be trusted.

Practice the critical leadership skill of declaring intent.

Create an action plan to increase personal credibility.
Relationship trust
The principle of behavior
Identify the Counterfeit Behaviors that create low trust.

Practice the 13 Behaviors that are foundational to every high-trust culture.

Practice key conversations to build trust with new and existing employees (Develop Trust Talk); and repair trust when it has been lost (Restore Trust Talk).

Learn how to engage disengaged employees by practicing the defining skill that turns good managers into great leaders.

Know how to extend Smart Trust when there is risk.

Create an action plan to increase trust in key relationships.
Organizational trust
The principle of alignment
Identify the symbols of trust that affect speed and cost in the organization they lead.

Define actions to improve their team's weakest systems and processes.

Implement an engaging process that will help them create and lead a committed, high-performing team that is accountable for results.

Create a plan to increase trust within their organization.
Market trust
The principle of reputation
Assess the reputation of their team from the perspective of their most critical stakeholder.

Focus on the skill of cross-team collaboration.

Create action plans to increase their team's credibility.
Societal trust
The principle of contribution
Understand how their personal credibility and the team they lead affects their larger organization and community.

Complete the leader accountability plan to integrate learning and application into their real work after the session.
Delivery options
Public Workshop: A special learning experience for individuals or groups from different organizations. Workshops are offered on a fixed schedule and at a suitable venue by FranklinCovey Vietnam.

In-house Workshop: Exclusive training for your organization with standard content (Standard Program). Or exclusive training for your organization with tailored content to fit your needs (Customized Program).

Duration & Language: 2-day work sessions. Language: English or Vietnamese.
Process
PREPARE
(tQ) 360 Assessment
PRACTICE
The Speed of Trust work Session
APPLY & SUSTAIN
Leader Accountability Plan
Weekly Trust Huddle
Trust Action Cards
Speed of Trust Talks
Peer Accountability Process
Participant Kit
Participant Guidebook

Trust Action Cards

Weekly Trust Huddle Guide

The Speed of Trust Book

tQ 360 Assessment